Originally written by Dave Stevens, Jon Gould, and Dan Kocher for the 60th Show Anniversary book. It has been updated slightly to reflect current dates.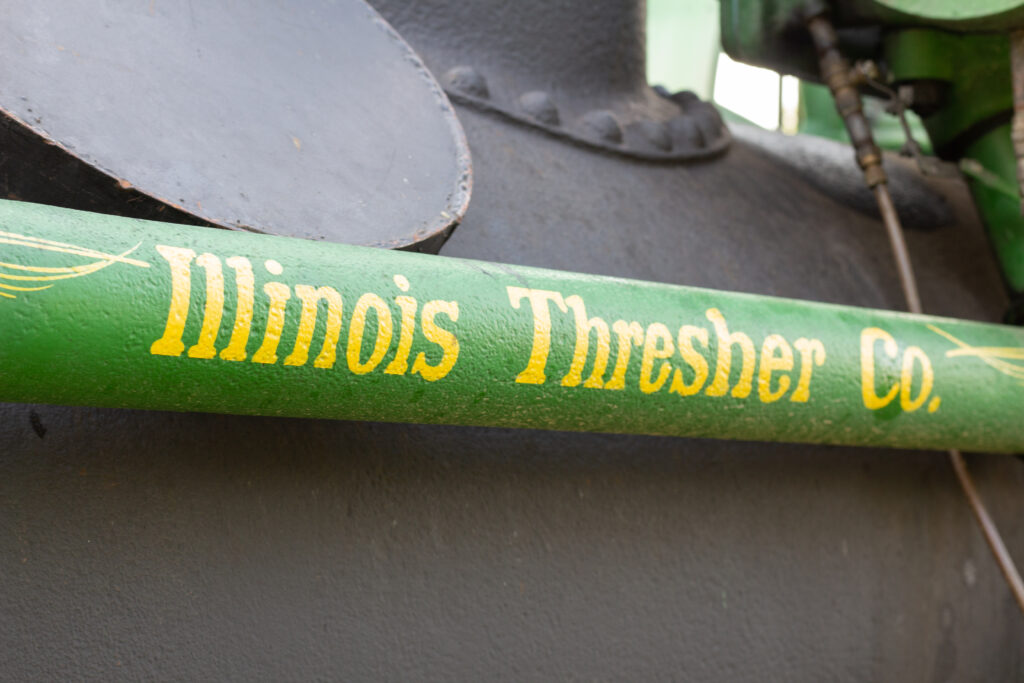 The "Illinois Engine" owned by the Northern Illinois Steam Power Club was the 10th of approximately 63 built right here in Sycamore, Illinois. In fact, the one that the club owns was built in 1916, making the 60th show a celebration of its 100th birthday! There are very few things that can stand the test of time and still be as functional as they were when they were first built. Well, this engine is not the exact same as when it was first built; it had to get through repairs and restoration but now it should last another 100 years, we hope!
The Northern Illinois Steam Power Club first purchased the Illinois Engine from Carlisle Mathison, of LaCrosse, WI., in 2003. There were some repairs required and the tubes needed to replaced the but the engine was made operational for the 2006 show. This "quick fix" was not long lasting, and the engine could not go on without more attention. The crank shaft was bent, and the engine was extremely noisy. The team took it over to the "shop" in Naperville where they found more issues as they pulled it apart. Among them, the engine had a broken crosshead, needed a new piston and rod, all new bearings poured, and it needed essentially all new plumbing and tanks too. Just to name a few of the repairs needed.
So work commenced to take apart the engine piece by piece for complete repair. This is not only a long and arduous task, but without any parts stores around with 100 year old engine parts readily available, the team needed to get creative with modern technology. Thankfully, the club was granted use of Elgin Community Colleges 3d printer, which was a key element to the repairs that were ultimately made. Using the 3d printer, the team was able to make a mold to form a needed part, and then the part could actually be made using the printed mold. It was an extremely time consuming process, and at many times the repairs did not go smoothly. Some bearings had to be poured multiple times before they were made correctly.
Two years after starting the long road of restoration the completed engine finally came "home" to Sycamore. Fresh new paint was applied, which really made it look like it must have almost 100 years ago when it left the factory floor.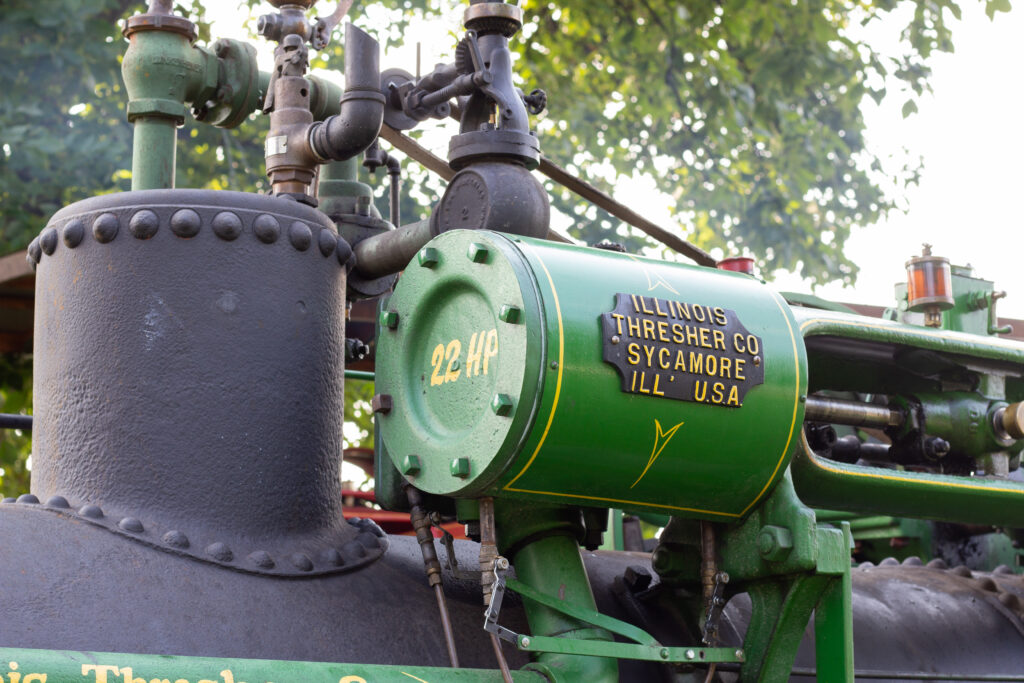 This beautiful engine is such a great historic asset to the club and a wonderful representation of what the club is about. Pride in the past and the steadfast it holds for the future. Having the Illinois Engine working all of its components together and its gears turning, propelling it forward, have made all the labor worthwhile. With careful stewardship, the engine should last another 100 years, or if we are lucky, even longer.