Originally written by Dan Kocher for the 60th Anniversary Show Brochure.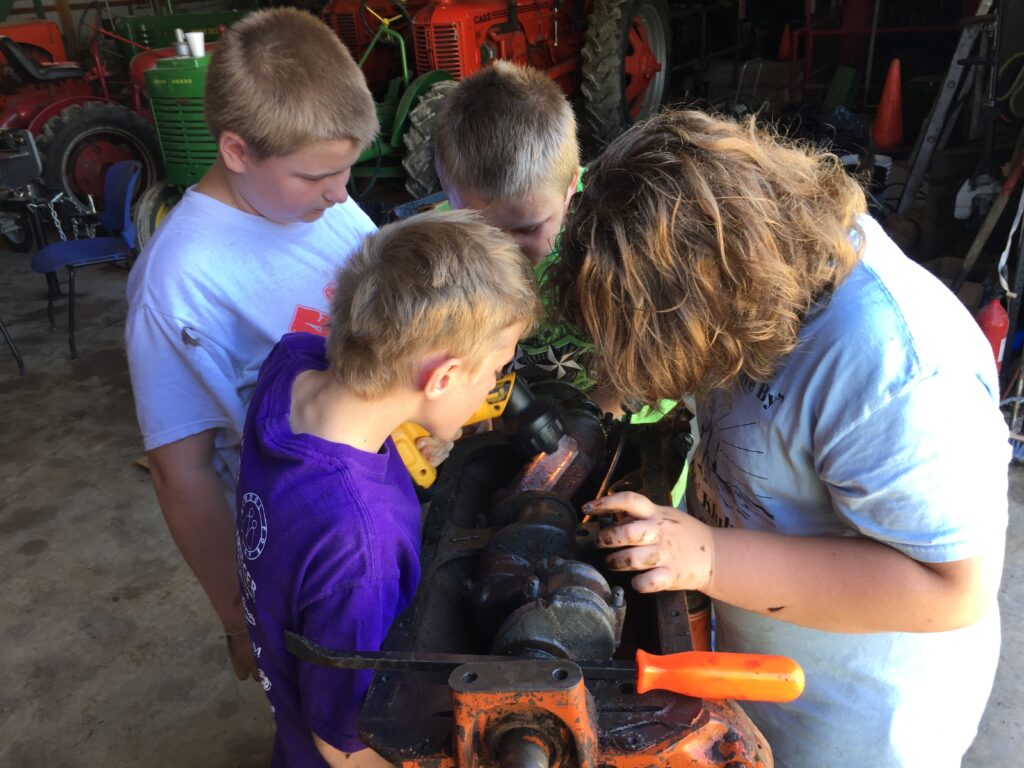 In 2007, the Board of Directors initianted a youth outreach program directed towards our younger members. We are passionate about our hobby, but we realize that if the club is to grow and prosper we must engage our youth for they will be our club's future leaders.
The Green Team is a group of young people 14 years old and younger who are interested in learning about, working on, and operating antique tractors. During the spring and fall, when school is in session we meet, it's called a "green team workday", at our showgrounds one Saturday per month. We do not meet during the winter months since our buildings are unheated. In June and July, when school is not in session, we meet twice monthly on a weekday. Team members are encouraged to learn about our tractor's systems: fuel, cooling, lubrication, electrical and mechanical. We also emphasize practicing safe operating procedures and, weather permitting, team members are allowed to practice driving, with supervision, our club's tractors around the show grounds at the conclusion of our workday.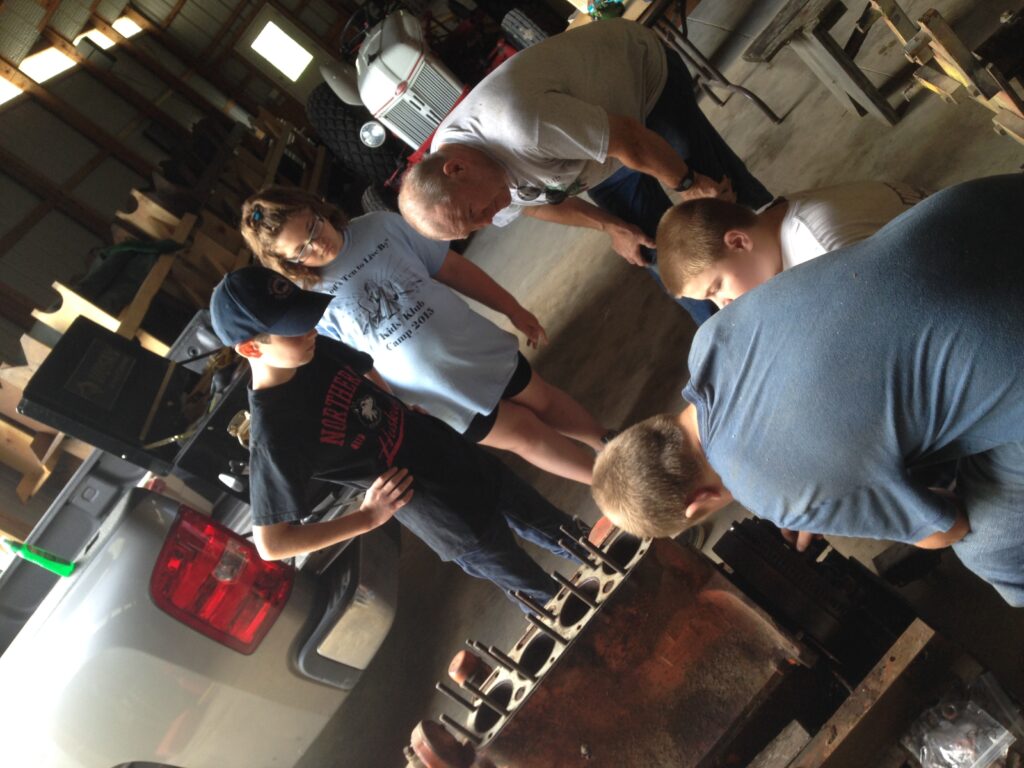 As we start our each spring, team members perform all the tasks needed to get our tractors ready for a new season. Checking fluid levels, gas, water, and oil, and add additional fluids if necessary. They make sure the battery is charged and that the tires are inflated. Then, after completing a safety check list, they start the tractors that have been idle throughout the winter. The Green Team's first project was a John Deere LA (light agricultural) tractor donated to the Club. We named ourselves the Green Team because the tractor was painted John Deere green. The tractor's exterior had been repainted and was in reasonably good shape, but the interior sheet metal was probably original and had begun to rust. The interior of the gas tank was also severely rusted. The team removed all the sheet metal from the tractor and then wire brushed and sanded any rusted areas. They also cleaned and scoured the gas tank. Primer was then applied the interior sheet metal and two coats of John Deere green were sprayed on all interior surfaces. This tractor was displayed at our 2007 show and team members (accompanied by an adult) drove the tractor in the show's parade.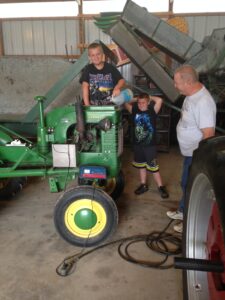 Subsequent years found the green team working on an Allis-Chalmers G, a John Deere LI (light industrial) and disassembling an A-C power unit. Most of the team members also regularly participate in the club's official workdays, helping with the care and maintenance of our show grounds.
What has been especially gratifying is that most of the young people who have been through the program, our green team alums, are still involved in the club's activities. We are very proud of these young people and very encouraged by their continued involvement with our club.