Membership is open to all... all you have to do is be interested!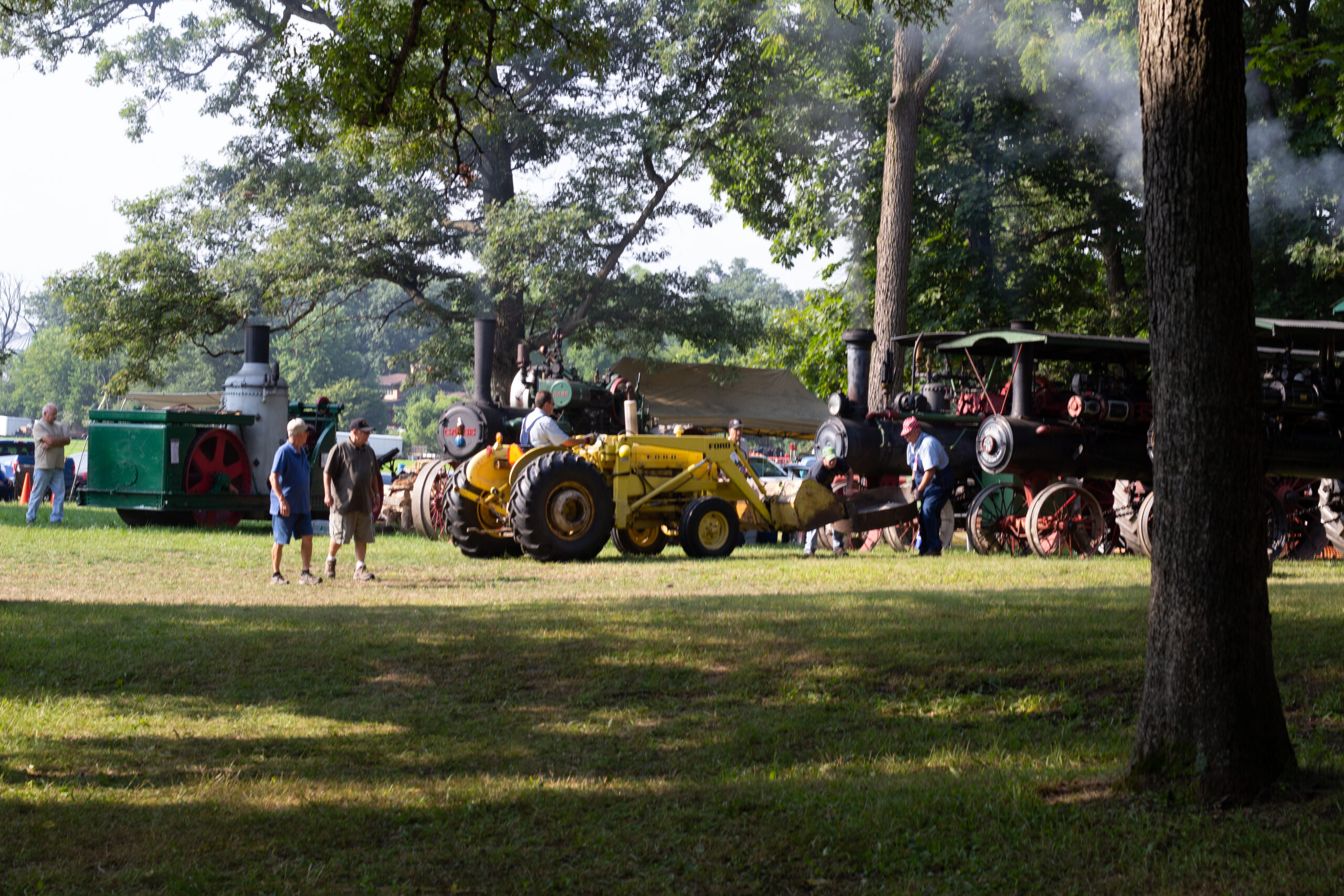 Membership is $20 per year
September 1st - August 31st
Members recieve a quarterly newsletter and get free admission to the show!
(One free admission per member.)
Volunteer for a good cause
The Volunteer Opportunities are practically endless
Our volunteers don't only help out during the weekend of the show. In the months and weeks leading up to the show there are numerous work days where club members gather to prepare the showgrounds and equipment to enjoy at the show.

In addition to work days, there are also education days and parades and other exhibitions that it is always useful to have volunteers for! If you have a talent or skill the club can, and will, put it to use. (Just ask our webmaster!)
There are only four general membership meetings a year...
… and attendance isn't mandatory!
All members of the club are welcome at any and all of our general membership meetings, but you don't have to commit to all of them or even any of them if you join our club. Every member of our club leads a busy life, and we understand it isn't always possible to be at every meeting or event.
Even if you can't attend the meetings, you'll receive quarterly newsletters with all the major club news highlights to keep you up to date. And, coming soon, there will be a members only area of the website, where you can find everything you need to know as well.
Spend quality time with others who share your passions
Most importantly, our club members enjoy spending time together, usually while we are eating delicious food, and chatting about Northern Illinois' agricultural and industrial heritage.
On occasion, the club also sponsors excursions and outings. Really, it is just another excuse to spend time together.
... and the "important" stuff...
Show exhibitors will want to be members just for these benefits!
Club members are covered under the clubs liability insurance when they exhibit their equipment at the show.

Club members also receive free admission to the show, and when you do the math, a club membership is cheaper than 4 days of show admission! What is not to love about that?
Click the button below to download our membership application, fill it out, put it in an envelope with a $20 check, and mail it to us! It is that simple!
We will be in touch shortly with your membership card.
Contact Rachel, our Assistant Secretary for Membership, using this form! She can answer any questions that you might have, and check on the status of your membership for you.